In the Eleventh Step of recovery we are asked to pray to know what our Higher Power's will is for us and the power to carry it out. Tall order!
I like to use the metaphor of the bus.  My purpose here on Earth is to ride the bus. I believe that what my HP really wants for me is to enjoy the view out of the window and the other passengers that are sitting around me. We can learn from each other, chat about what is happening on the bus and what we're seeing outside. We can even move seats once in a while for a new perspective and new seat mates. My Higher Power has it all under control.
Problems come, however, when I think that I'm capable of doing other things.  I should be able to drive the bus. Heck, it doesn't look that hard. So I slip into the driver seat and take over. Oh, I might do okay for the first bit, but the real test comes when the road gets rough, full of curves and blind corners. I don't have the experience for that. Perhaps I think that I should be the one taking the tickets. Maybe I think I would be better at choosing the route the bus is taking, or the timetable. You had better hope nothing happens to the engine when I start to think that it would be my job to fix the bus. It's my ego that says I don't need a driver or a mechanic, but do I really know the difference between a tie rod and and tire iron?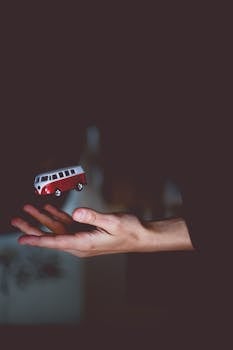 We can all point to occasions when we surrendered, left things in our HP's control and it went far better than we could ever have imagined. When I try to impose my 'will', my 'control' upon things, that's when the bus starts to slide toward the shoulder of the road.
So what's my Higher Power's will for me?
I believe that my purpose in life is to become the best Tim I can possibly be. When I need to make a decision, I can look out the bus window and allow it all to flow through my senses. It's then that inspiration might hit. Or I can chat with my seatmates to come up with an solution. I can change my seat for a different perspective of the landscape and other riders. I can even go talk to the bus driver and ask where we are headed. What I don't want to do is think that I can do it all on my own. I've learned that trying to control everything doesn't work. Doing that got me dropped off at the bus stop in front of a meeting hall.
This is a metaphor that works for me. When I am uncertain of what I should do in a situation I ask myself, am I riding the bus or am I driving the bus? Am I trying to control something outside of me? Is my ego involved? Is this the road heading to the best person I can be? And if I'm still unsure, I can always ask those around me as well as the driver. Usually the answer is for me to sit down, look out the window, and enjoy the view because my Higher Power is looking after the rest.